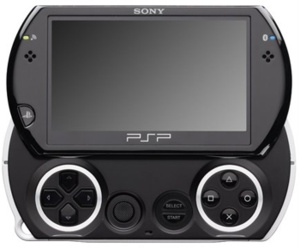 Sony
has confirmed today that it will be offering ten free games to new
PSPGo
owners who register their systems online.
The games included
in the deal
are not some cheap ports either. Sony says the games included in the deal are: Gran Turismo,
LittleBigPlanet
,
MotorStorm
Arctic Edge, Wipeout Pure, Pursuit Force: Extreme Justice, FIFA 2010 World Cup,
Need for Speed Shift
, Gran Theft Auto: Chinatown Wars, and Assassin's Creed: Bloodlines.
In the past, Sony has offered free games to early PSPGo adopters, and free games to users who upgraded from older
PSP
handhelds.
While Sony has yet to reveal hardware sales for the Go, the general consensus is that sales have been a complete flop, especially in the EU and UK.
When the system launched, Don McCabe, managing director of the UK game chain Chips said he expected the console to "fail miserably" in the market.