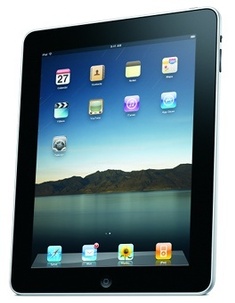 The
Apple iPad
hype reached a fervor today when the tablet began selling in international markets, with fans in the UK and other nations mobbing Apple stores.
Pictures show 600-700 feet lines in Sydney, Tokyo and London and smaller but still large lines in Canada.
The tablet has sold well in the United States, selling over 1 million units in its first month. The unexpectedly high demand caused the international launch to be pushed back a full month.
Rahul Koduri was the first to buy the device at the Sydney location,
and says
he waited in line for over 24 hours:
"It's fantastic, it was so worth the wait,"
Koduri adds.
The first buyer in the London location was high schooler Jake Lee:
"I just came down for the atmosphere, and I don't think I could have waited. I'm a gadget lover."
The device will go on sale in The iPad will go on sale in Austria, Belgium, Hong Kong, Ireland, Luxembourg, Mexico, the Netherlands, New Zealand and Singapore starting mid-July.