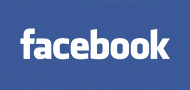 Pakistan
has unblocked
popular social networking site
Facebook
today, after two weeks of banning access.
The country will continue to block any individual pages that contain "blasphemous" content, however, which mostly means any page that has an image of the Islamic prophet Muhammad.
The ban went into effect earlier in the month when an online competition started that invited Facebook users to submit drawings of Muhammad. Any image, satirical or not, is considered blasphemous.
Pakistan also censored
YouTube
and
Wikipedia
along with over 50 other sites, but most have been unblocked in the past week.
Knowledgeable users worked around the bans at first by using proxy sites with foreign proxies, but officials then blocked all proxy sites as well.
This weekend,
Bangladesh also banned Facebook
, but said it would only lift the block when all offending material was taken down.