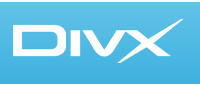 Sonic Solutions
has announced today that it will acquire digital media company
DivX
, merging the operations of the company into its own.
Under the terms of the agreement, Sonic will pay about $326 million in cash and stock, with
DivX
stock holders receiving 0.514 shares of Sonic and $3.75 cash per share. DivX closed the day trading at $8.79, after closing at $6.95 on Tuesday.
Sonic says the deal should close in September, and says the deal will possibly double its EPS (earnings per share) for the fiscal year that starts in April 2011.
For over 20 years, Sonic has provided the software used to press and distribute most DVDs, but the company recently began an expensive endeavor into downloadable content, teaming up with
Best Buy
for the
CinemaNow
online movie service.
With DivX, the company should be able to expand its market, as DivX tech is already embedded in over 300 million devices worldwide, ranging from smartphones to
Blu-ray
players and HDTVs.
"Our studio, storefront, and consumer electronics partners agree: they want a clear and efficient path to deliver premium content to their customers,"
says Dave Habiger, president and CEO of Sonic Solutions.
"The combination of Sonic and DivX promises to be the foremost provider of platforms, tools, and technologies for the efficient delivery of premium video entertainment to virtually any type of consumer electronics device. We expect DivX's deep technology and broad deployment in the CE and mobile areas to give us significant leverage as we expand and enhance our RoxioNow premium entertainment platform."
"Sonic and DivX are both market leaders in digital media and share similar visions about a better media future for consumers,"
adds
Kevin Hell, CEO of DivX.
"We also share similar cultures and both recognize the tremendous market opportunity that lies ahead for Internet video services. By combining our products, technologies, partnerships, and talented employees, we immediately create a complete end-to-end delivery platform for digital media, with expanded reach and capacity, at a perfect time to capitalize on the market's rapid development. With the acquisition of DivX, Sonic should be extremely well positioned to serve existing customers, attract new partners, and increase our market presence and potential."