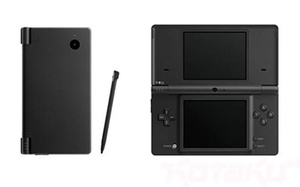 Following
their decision
to drop the price of the
DS
line in Japan yesterday,
Nintendo
has confirmed that a similar price drop
is headed to the UK
within the month.
Says a Nintendo spokesperson:
"In the UK Nintendo will be reducing the trade price of Nintendo DSi to retailers from 18th June 2010."
In Japan, beginning on June 19th, the
DS Lite
will drop from ¥16,800 to "open pricing," which allows retailers to name their own price on the device. The popular
DSi
will drop from ¥18,900 to ¥15,000. Dropping from ¥20,000 to ¥18,000 is the new
DSi LL
, which has 93 percent bigger screens than the DSi.
Nintendo would not confirm the new prices for the devices in the UK, but it is likely the DS Lite and DSi will move to "open pricing" as well, as the company said:
"The ultimate price to consumers is, of course, determined by the retailers."

Following the decision, a few e-tailers have already begun cutting prices, with
Amazon
and
GAME
dropping the price of the DSi from £149.99 to £119.99.