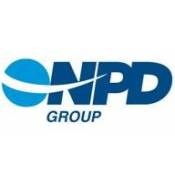 Research firm
NPD
has noted today
that they have been forced to delay the video game industry sales report for May as the company is upgrading its IT architecture.
The report was expected, as it is every month, to be released in the second week of the month. The delay could be as long as three weeks, which would call for the report to hit at the very end of June or even first week of July.
What the benefits are of the IT upgrade are still unclear but appear significant.
May is generally a slow month for the industry, but a few blockbuster games, including Rockstar's
Red Dead Redemption
and THQ's UFC Undisputed 2010 are expected to boost the results.
April
saw sales fall off a cliff
, with hardware falling 37 percent year-on-year and software falling 22 percent. The overall 26 percent decline was the fourth largest such collapse since the turn of the century.