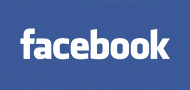 In what can only be described as incredible, a woman in California has found her two missing children, reported missing in 1995, using the social networking giant
Facebook
.
According
to Deputy District Attorney Kurt Rowley, the children's father, Faustino Utrera ran off with the kids, but the mother found her eldest daughter's Facebook profile after searching for it a few months ago.
The two kids, now aged 16 and 17, have been placed in the custody of the state of Florida.
Rowley described the mother's feelings:
"You can imagine the feelings she's having, not seeing her children for so many years and knowing they've bonded with another family. But at the same time they're almost within her grasp."
Florida has put out an arrest warrant on Utrera.
Rowley did note that the eldest daughter initially told her mother she did not want to be in contact with her, or re-establish any relationship.