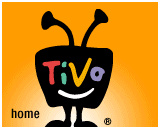 Dish Network
and
Echostar
have won a victory this week over
TiVo
, with the
U.S. Patent and Trademark Office
claiming TiVo's patent claims for "time warp"
DVR
tech are invalid.
The updated ruling comes after the PTO reexamined the patents for a second time.
TiVo said it would follow the ruling with additional arguments.
The decision could still lead to the satellite companies paying damages to TiVo, but the new PTO ruling could still have long-term ramifications in TiVo's other cases against
AT&T
and
Verizon
, says the
WSJ
.
All the companies have been fighting for years over the patents to the technology that allows for pausing, rewind and fast-forwarding of live TV.
In 2006, Dish and EchoStar were found liable of patent infringement when they began creating their own set-top boxes. The companies are currently in "en banc review," which will spell out the legal ramifications of the case.
Most expect TiVo to win.