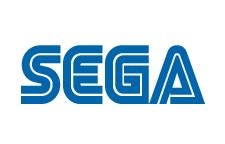 Sega
has announced its plans today to bring popular
Dreamcast
titles to the
PlayStation Network (PSN)
and the
Xbox Live Arcade (XBLA)
this year.
The publisher says the first two games are the wildly popular
Crazy Taxi
and
Sonic Adventure
, with fall launch dates.
Says
Haruki Satomi, vice president of digital business at Sega:
"The Dreamcast is fondly remembered by a large community of dedicated fans as a console that was ahead of its time in terms of graphics, quality and online gaming. There are few things that are more requested from us than making Dreamcast classics available for download in today's digital market place. We're very excited to begin offering gamers our beloved Dreamcast titles again on the current console systems."
The Dreamcast launched on 9/9/99 and was the first console to ever offer online gameplay. Of course, trying to do anything online using a 56k modem is brutal, so the timing was off.
All the Dreamcast re-releases will include high-
resolution
graphics,
5.1 audio
, and achievements and trophies.
Sega has 650 Dreamcast games to choose from.