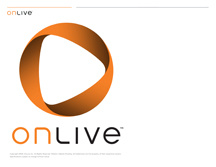 OnLive
, the cloud
streaming
games service, has finally announced its launch day lineup, with some impressive games being made available.
20 games will be available for launch on June 17th, with blockbuster games like "
Assassin's Creed
II," "
Mass Effect
2" and "
Batman: Arkham Asylum
" available right from the get-go.
OnLive offers instant, lag-free access to games, allowing for users with old computers to play new games without any need for expensive video cards and processors.
Better yet, the service is free for the first year, thanks to a promotion by
AT&T
, which is a large investor in OnLive.
After the first year, the monthly subscription price is expected to be under $9.99. Games cost up to $60 USD to purchase, just like their physical counterparts, but the company offers 3-to-5 day rentals for under $10.
Eventually, the service will be available through your
HDTV
as well.
25,000 users have already pre-registered
to try the service
.