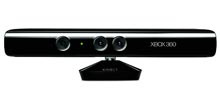 Earlier this month,
Microsoft
officially launched the
Kinect
motion control system for the
Xbox 360
but the company has still refused to give a concrete price on the system.
Retailers like
Amazon, Gamestop
and
Wal-Mart
all have the system up for pre-order at $150, with the warning that the price is not yet official and is subject to change.
The system seemingly got more official pricing when the
Microsoft Store
put the system up for sale
at $150 also.
Stephen Toulouse, Director of Policy Enforcement for Xbox LIVE, made it clear, however, that the pricing was still not live:
"Guys I have nothing to do with Kinect Pricing. All prices now *no matter what the retail source* are placeholders. We've not announced."
Xbox Evolved
is posting the latest rumor, this week, citing a Microsoft representative who has said the Kinect will actually sell for $120 USD.
Reads the site:
"A Microsoft representative told the employees of a Texas Gamestop that Kinect would be $119."
There is no evidence of the speculation being true, but a $120 price point would certainly bring more on-the-fence consumers into the mix.