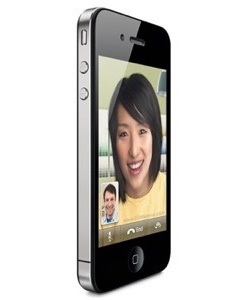 Jason Bateman
, the popular actor, was booed unmercifully on
iPhone 4
launch day, after he was escorted inside by
Apple
employees, effectively cutting over 2000 people who were waiting in line.
USWeekly
says a line of 2000 would-be iPhone owners were waiting in line at a Los Angeles Apple store when the actor arrived.
After waiting just ten minutes, he was pulled from the line and escorted inside by Apple employees.
"The crowd freaked and booed, and he put his head down,"
said one spectator.
"Everyone literally started booing and hissing!"
said a second witness.
The iPhone 4 has a 1GHz A4 processor, a 3.5-inch multi-touch screen, a 5MP camera, a smaller
MP
front-facing camera for video conferencing, a micro-SIM tray, large 960x640
resolution
, and
720p
video recording capabilities.
Additionally, the phone has
802.11n
wireless networking and quad-band HSPDPA/HSUPA networking.
Apple
is expected
to have sold over 1.2 million devices during its first 72 hours of availability.