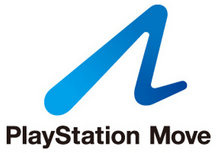 Peter Molyneux of
Microsoft
, the man behind games like
Fable
, has taken a shot at
Sony's PlayStation Move
motion control system, saying it is no different than the
Wii's
four year-old motion controls.
In an interview,
Molyneux said
:
"I find it hard in my mind to differentiate between the Sony Move and the Wii... I know Sony and Nintendo would argue that they are different, but they kind of seem the same."
Those comments mirror critics of the Move, who say the system is very similar to the Wii's controls, even down to the controller's shape.
Sony has downplayed those concerns, arguing that the Move is much more sophisticated because it can track player motion through a camera, while also capturing full depth of motion. The Wii can only recognize 2D movements.
Playing up Microsoft's upcoming
Kinect
motion control system, Molyneux says:
"It would be very easy for [Microsoft] to have created something like the Wii, but instead they did go that extra mile and they said, 'No, we're going to make that huge step.'"
The Kinect is set for release in November.