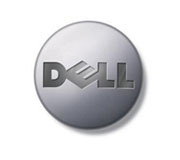 In 2007,
Dell
was sued over selling faulty computers to not only individual consumers, but also to corporations and big Universities who needed Dell's
OptiPlex
business units.
New documents, finally unsealed in the long-standing case, show that Dell employees knew that the company was selling faulty units, and decided to instead play off the issues, allowing the corporations and schools use the computers, at risk to their business.
In a twist of irony, the firm defending Dell in the suit had 1000 Dell computers run into trouble, and the PC manufacturer refused to fix them.
Internal documents also show that Dell shipped almost 12 million computers from May 2003 to July 2005, knowing full well they were at risk of failing.
In 2005, the company took a $300 million charge to fix and replace faulty computers, and will pay up to $100 million this year to settle with the SEC for shady accounting practices.
The problems affecting the millions of computers had to do with bad capacitors found on motherboards being built by Taiwanese suppliers. After three years, the capacitors had a 97 percent chance of popping and leaking fluid.
Making matters worse, explains
The NYTimes
was that Dell, when they did choose to fix faulty units, would replace the motherboards with other motherboards with bad capacitors, delaying the inevitable.