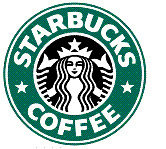 Starbucks
says its free
Wi-Fi
program will go live tomorrow in U.S. and Canadian stores, allowing users to access free Internet from over 7500 shops in the nations.
There are about 6750 U.S. locations and 750 in Canada.
Until now, free Wi-Fi at Starbucks was limited to two hours, and you had to be part of the company's Rewards program. The new, unlimited offering is simple one-click, removing the need for a username and password.
"Our customers were asking for a simplified Wi-Fi offering, and free Wi-Fi has been a top request on MyStarbucksIdea.com. We're excited to turn this feedback into action and believe our customers will be delighted with the enhanced experience they'll find in Starbucks stores,"
adds Starbucks CEO Howard Schultz
.
In the fall, Starbucks will introduce the Starbucks Digital Network, a partnership with Yahoo! that will give consumers "free, unrestricted access to a collection of paid sites and services, exclusive content and previews, free downloads and local community news."