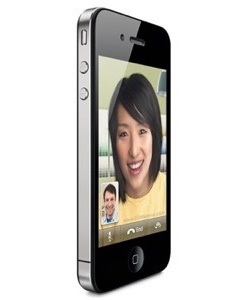 Apple
has waived the 10 percent restocking fee for
iPhone
customers who return their phones, following the revelation that their devices have had a flawed signal strength indicator for years now.
The company added buyers could return the smartphone for a "full refund" within 30 days if they were not happy with it.
Until the announcement, Apple was charging $20 for a returned 16GB iPhone 4, and $30 for a 32GB model.
The decision to drop the fee
is likely in conjunction with a recent class action lawsuit filed by angry customers who say the company shipped defective iPhone 4s and have been collecting on the restocking fee.
Says the suit: Apple is willingly selling defective products and consumers
"are unable to return the phone without incurring a substantial restocking fee."
In general, Apple is facing a growing number of complaints about signal strength, and dropped calls, which appears to occur when you hold the phone in the lower left corner. Apple even had the audacity to tell buyers to purchase a case for their phone to avoid the problem.
Apple will update iOS 4.0 in the coming weeks with a new strength indicator algorithm that should show an accurate reading.