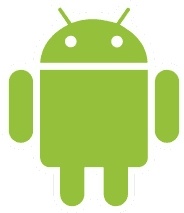 According to a new metrics report from mobile advertising giant
AdMob
, the
Motorola Droid
is the most popular
Android
device, followed by the
HTC Hero
.
It is important to note that the data is based on 12.7 million Android phones as of May 31st. The
MyTouch 3G Slide
and
HTC EVO 4G
were released in early June and are therefore not included.
The Droid, which launched last November, has 22 percent market share, with the
Hero
having 16 percent. Rounding out the top 5 are the
HTC Magic
,
Dream
(G1) and Droid Eris, each with between 8-10 percent share. Google's flagship
Nexus One
has just 2 percent share.
Next month, the metrics report is expected to show the
HTC
EVO 4G
creeping into the top 5, given extremely high sales in its first month.
Currently, Motorola and HTC control 83 percent of the hardware market, and both companies have already promised a plethora of new devices for the rest of the year.
Pics
via Wired
: