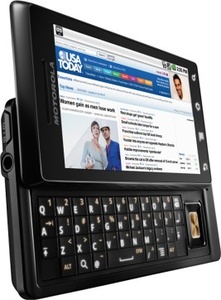 While still unconfirmed, the latest rumor has
Verizon
rolling out
Android 2.2 Froyo
for the
Motorola Droid
starting in two weeks, making the device the second smartphone to get the update, behind the flagship
Google Nexus One
.
The
leaked Verizon memo
shows the roll out starting July 13th, which makes sense given the increase in stable versions of 2.2 floating around the Web currently.
Motorola's Droid remains the best selling Android device of all-time.
There are many new features that most users have been expecting and wanting. The main two are the addition of Flash (built-in) and the addition of Wi-Fi
tethering
. Additionally, Apps2SD, desktop to handset music
streaming
and a "one-handed camera UI" are part of the update.
On the performance end, a new Dalvik JIT compiler will give 2.2 users a 200-500 percent performance boost over those using 2.1. The HTML-5 supportive browser will give 300 percent performance boosts for JavaScript.
Read our full report on Android 2.2 here:
Introducing Froyo