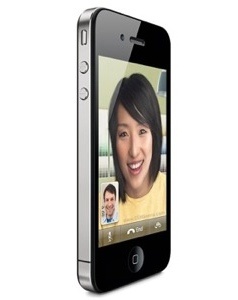 Kevin Turner,
Microsoft's
COO has compared
Apple's
recently launched
iPhone 4
to their own
Windows Vista
, which was plagued with problems from the start, eventually becoming one of the company's worst operating systems, ever.
"It looks like the iPhone 4 might be their Vista, and I'm okay with that,"
says Turner
.
Vista launched in 2007, and users instantly berated how much memory the operating system used, as well as other glaring problems like software and driver compatibility issues.
Turner took a small shot at the iPhone 4 and its antenna issues when asked about the company's upcoming
Windows Phone 7
:
"One of the things I want to make sure you know today is that you're going to be able to use a Windows Phone 7 and not have to worry about how you're holding it to make a phone call."
Last week,
Consumer Reports
, the respected nonprofit organization that publishes guides on all kinds of products and makes recommendations to consumers said yesterday it could not recommend the
Apple
iPhone 4, due to the antenna issues.
But hey, if worst comes to worst,
you can always just use duct tape
.