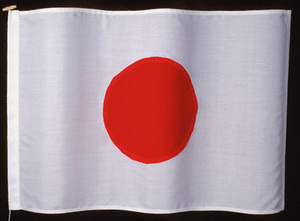 Marking a first, an unemployed 31-year old has been arrested in Japan this week for sharing unauthorized TV shows via
BitTorrent
.
The arrest is the first ever in Japan for
torrent
use.
Shuichiro Tanaka of Saitama Prefecture was arrested by the Tokyo Metropolitan Police Department's cyber crimes division for allegedly uploading and sharing TV shows.
The authorities said that from June 4th to 9th, Tanaka captured the programs using his computer then uploaded them via
BitTorrent
.
Over the course of the year, Tanaka allegedly uploaded 165 episodes of different shows such as "Waratte Iitomo" and "Genius! Shimura Zoo."
When asked why he uploaded the shows,
Tanaka plainly said
:
"I did it for people who missed the programs. Because there is a potential for viruses on Winny [another popular Japanese peer-to-peer file sharing program] and others, I used BitTorrent, which I heard police weren't investigating."