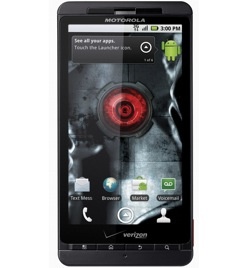 Apple
, trying to deflect some of the bad press from their
iPhone 4
'antennagate' debacle has posted videos over the past weeks showing how other smartphones also lose cell reception when held in the "death grip."
The most notable video
shows the new
Motorola Droid X
losing reception within seconds after being gripped tightly.
Beginning tomorrow,
Motorola
is striking back at the controversial videos, by placing a full page ad in newspapers mocking the iPhone 4's need for a case to avoid reception issues.
Reads the ad in full:
"At Motorola, we believe a customer shouldn't have to dress up their phone for it to work properly. That's why the DROID X comes with a dual antenna design. The kind that allows you to hold the phone any way you like to make crystal clear calls without a bulky phone jacket. For us it's just one of those things that comes as a given when you've been making mobile phones for over 30 years."