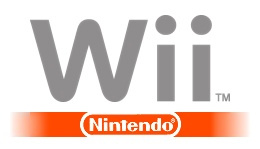 Nintendo
has confirmed this week that the ever-popular
Wii
has now hit 30 million units sold in the U.S.
It took about 45 months for the number to be hit in the nation, making it the fastest-selling video game console in history.
Sony's PS2
, the top selling console of all-time, took 60 months to hit the 30 million milestone. The console currently has over 140 million units sold, globally.
"More than any other video game system in history, Wii has expanded the world of video games to new audiences,"
says Cammie Dunaway
, Nintendo of America's executive vice president of sales and marketing.
"This milestone is another reminder that people want fun games they can play with others – all at a value-minded price."
The Wii sells for $199 or even less if you get the right bundle.
Worldwide Wii sales are estimated at around 72 million, significantly higher than the 41 million number for the
Xbox 360
and the 36 million for the
PS3
.