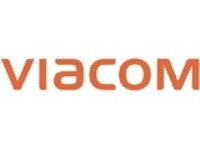 In early 2007, media giant
Viacom
demanded that
Google
take down copyrighted content from
YouTube
, then and still the world's most popular video sharing site.
Afterwards, Viacom sued the site and its search giant owners for $1.2 billion USD, claiming Google facilitated uploading the copyrighted videos through YouTube while doing little to deter it.
In June Google,
won the landmark case
over the media companies, with a federal judge throwing out the lawsuit.
"Mere knowledge of prevalence of such activity in general is not enough,"
wrote Judge Louis Stanton at the time.
"The provider need not monitor or seek out facts indicating such activity."
This week the conglomerate
has formally appealed the decision
, filing a notice with the 2nd U.S. Circuit Court of Appeals in Mahattan.
Says Viacom of the appeal:
"We believe this ruling by the lower court is fundamentally flawed. After years of delay, this decision gives us the opportunity to have the Appellate Court address these issues on an accelerated basis."
The media giant is behind such hit channels like MTV and Comedy Central, and also owns the Paramount movie studio. A few of the shows that Viacom alleged were readily available on YouTube, in their entirety, were "The Daily Show with Jon Stewart," "South Park," and "SpongeBob SquarePants."
Google had argued they were entitled to "safe harbor" protection under the
DMCA
, and Judge Stanton agreed.