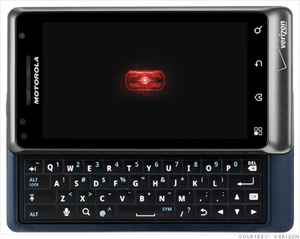 Following in the footsteps of the
Droid X
,
which was rooted within a week of launch
, the
XDA Dev
team has announced they have rooted the
Motorola Droid 2
, just 14 days after its launch.
The initial rooting method is not easy, however, and will require decent background with
ADB
.
For more info on ADB, check here:
ABD Wiki page
.
After the device is rooted, users can then install custom
ROMs
, as well as have access to Superuser controls.
For now, there are not custom recovery images for the Droid 2, so installing a custom ROM is impossible.
Says a XDA Dev member:
"This is needed to install custom ROMs, which as of now, there are none. That means you won't be able to install any third-party Android ROMs on your rooted Droid 2. [Yes], they will be on their way at some point, but right now, the main appeal to rooting the Droid 2 right now is to use root-only applications, and remove the bloatware that Verizon has thrown on the device."
If you are interested, you can view the full instructions here:
Root the Moto Droid 2