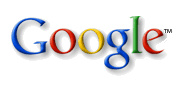 Google
has acquired the Web start-up
Angstro
this week while also moving co-founder Rohit Khare to the Google team.
The search giant has been in an acquisition frenzy over the past few months, purchasing a plethora of sites and services that will help their upcoming assault on the social networking world and its champion
Facebook
.
Khare is a respected Internet researcher and entrepreneur.
Earlier in the summer, Google purchased the social gaming site
Slide
, while recruiting its founder Max Levchin to become a VP of engineering for social media efforts. Levchin was the co-founder of
PayPal
.
Google has also invested $150 million in social gaming market leader
Zynga
.
The social networking service, dubbed "Google Me" internally is still in "stealth mode" and Google will not publicly discuss it.
Google versus Facebook has become a
hot-topic in the tech world
, with many believing Facebook will soon start its own advertising network to rival Google's
AdSense
, while Google prepares its full assault on the social networking world.