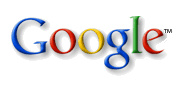 Google
has said today that it plans to launch the
Google TV
platform internationally in 2011, bringing the search engine to Internet-connected HDTVs around the globe.
Showing off the technology at the
IFA
trade fair, Google says it wants to "bridge the gap" between TV and the Internet.
Google TV projects a search bar onto the top of the screen, giving users a chance to surf/search the Web and search live TV listings.
The product should hit the U.S. market in the next few months.
Google is currently working on bringing content to Google TV from major providers, as well as Android app support. Users will soon be able to change the channel with voice recognition.

"The Internet is creating a great Internet disruption and that disruption is changing so many things,"
added CEO Eric Schmidt.