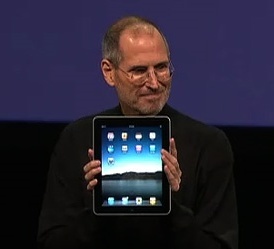 According to sources cited by
AppleInsider
, an
iPad
with a front-facing camera and
FaceTime
will likely be released soon, breaking
Apple's
traditional 12-month product cycle for "i" devices.
The sources claim that the refreshed iPad is already in advanced testing stages, just five months after the launch of the first-generation tablet.
Expected launch date for the second-generation iPad? The Q1 2011.
The site also speculated that
Apple
is hoping to embed FaceTime into all its iOS devices before opening up the standard to the community.
FaceTime has become the main selling point for all new iOS device, with new TV ads boasting about the software rather than new hardware enhancements to the devices.