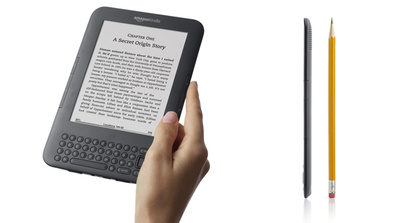 iReader Review
has noted today that
Scrabble
has become the first paid, third-party app for the
Amazon Kindle
.
EA has quietly added the app to the Kindle Store, at a hefty price of $4.99.

To play the game, you will need a second or third generation Kindle, or a Kindle DX.

You will not even be able to download the game if you have a first-generation Kindle e-reader.

While the Kindles have Internet access via either 3G or Wi-Fi, or both, the game only supports multi-player on the device, not online.