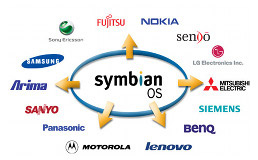 Sony Ericsson
has confirmed this week that it has no plans for future
Symbian
-based smartphones, moving most support over to
Android
.
Says an SE rep:
"We have no plans for the time being to develop any new products to the Symbian Foundation standard or operating system."
Symbian remains the most popular smartphone operating system thanks only to
Nokia
, which still uses it on its smartphones. However, market share for the mobile OS fell to 41.2 percent in the Q2 from 51 percent in the same period last year.
In the same time frame,
iOS
and
Android
have grown exponentially, with Android expected to take the top spot as soon as 2013.
Over the course of the year many prominent smartphone makers have dropped or significantly cut back support for Symbian including
Samsung
and
LG
.