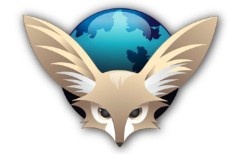 Speaking about the future of
Firefox Home
,
Mozilla
has said today that a true mobile Firefox app for the
iPhone
is likely not happening, ever.
Firefox Home is the current iPhone app that gives users a way to sync their Firefox history, bookmarks and open tabs from their
desktops
to their mobile device.
Says the
post
:
"We are working to bring as much of your Firefox experience as possible to Firefox Home. People have asked about adding more browser-like features to Firefox Home, but there are technical and logistical restrictions that make it difficult, if not impossible, to build the full Firefox browser for the iPhone. We are focused on building Firefox Home as a rich, cloud-based application and making it a valuable product that people will continue to love and use."
Earlier in the year
Apple
allowed the
Opera
browser into the App Store, marking the first time a "rival" browser had been made freely available.
To use Firefox Home you must download Firefox Sync for your desktop version of the browser.