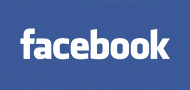 Citing the fact that users upload 100 million photos per day, social networking giant
Facebook
has said this week that they have added high-
resolution
image support to their new photo upload tool.
The new photo software will also have batch tagging and a new view for browsing photos.
Facebook currently has 500 million users, most of which have hundreds if not thousands of photos.
In April, the company purchased
Divvyshot
to bring in Sam Odio, the founder of the company and a "whiz" with photo uploading and editing software.
Odio says uploaded pics can now have a resolution as high as 2048 for width, as opposed to 720 for current uploads.
Additionally,
Odio says
"the new photo viewer opens in the center of a user's computer screen, allowing users to view photos and albums without navigating to a new page or clicking Refresh. Odio said he rewrote all of the viewer code to make navigating through photo Web pages faster."
The latest uploader uses Flash 10.1 more better reliability. All the updated features are set for a full rollout by the end of the month.