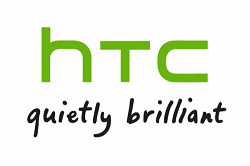 HTC
, the world's fourth biggest smartphone maker has reported strong quarterly earnings today thanks to strong sales of phones using the
Android
operating system.
Net profit for the Q3 was 11.1 billion New Taiwan Dollars (about $360 million USD), up from 5.695 billion NTD in the same period last year.
The company was expected to have an 8.7 billion NTD profit.
Adds one analyst:
"Investors are comfortable with HTC's status in the Android market. HTC will keep a stable position, even if it is not a leader in the sector."
HTC has created a number of new Android-powered smartphones this year and will release a
Windows Phone 7
device later this month.
Sales
have jumped
to 75.85 billion NTD in the quarter from 33.81 billion a year earlier.