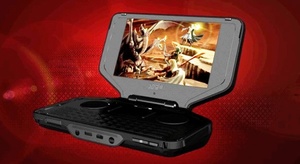 Panasonic
has showed off the
Jungle
portable console this week, a handheld designed for online gaming and MMORPGs.
The Jungle aims to differentiate itself from the more popular
Nintendo
and
Sony
handhelds by adding a full QWERTY keypad, a touchpad, a D-Pad, and shoulder buttons.
Although it is unconfirmed, the Jungle supposedly runs a
Linux OS
, has 3G and Wi-Fi support, and has an HDMI-out port.
If the console does run on Linux, it means most of the MMORPGs will need to be ported, already putting the system at a disadvantage.
We will keep you updated on any
developments
, including price.