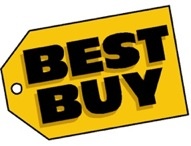 Best Buy
, the largest electronics retailer in the U.S., has confirmed that they will be reducing supply of available DVDs starting this holiday season, giving most of that shelf space over to
Blu-ray
, netbooks and tablets.
The retailer has already scaled back most of its
DVD
selection to new films and classics,
but expect more cutbacks
.
DVD rental market leader
Netflix
continues to move toward
streaming
, following an overall industry trend, striking deals worth over a billion dollars with Epix, Starz and Relativity.
Of course, DVDs are still big business so no one should expect the discs to disappear anytime soon.
However, with mainstream Blu-ray player prices falling under $100, and new Blu-ray discs falling under $20 at launch already, the format should likely push DVD completely out within years, as the
HDTV
market continues towards saturation.