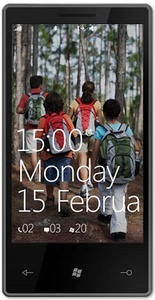 Rovio
, the developer behind the blockbuster mobile app
Angry Birds
has voiced its displeasure at
Microsoft
this weekend, after it was discovered that the company was already advertising a version of the game for their upcoming
Windows Phone 7
platform.
The game developer has not yet begun developing, or even committed to a version for WP7.
Writes Rovio,
via Twitter
:
"We have NOT committed to doing a Windows Phone 7 version. Microsoft put the Angry Birds icon on their site without our permission."
The company says a version of Android Birds is headed to
Android
this week buy WP7 plans have not been discussed.
"Time will tell, only thing we said that we have not committed to do WP7 yet, we don't like others using our IP without asking,"
the company continued.

"We could do a WP7 version of Angry Birds, not the issue. We have not agreed to do that (yet). Will support all relevant platforms."