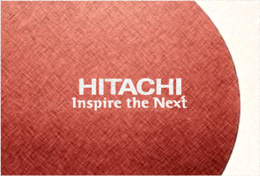 Hitachi Global Storage Technologies
has announced the industry's fastest and most power-efficient, 10K RPM, 6Gb/s Serial Attached SCSI (SAS) Enterprise hard drive, the
Hitachi Ultrastar C10K600
. The C10K600 is a 2.5-inch drive family that offers capacities of 300GB, 450GB and 600GB, rivaling 3.5-inch drives that also offer 10,000 RPM.
The Ultrastar C10K600 drive also sets a new standard for energy-efficiency with an operating power specification that is at least 22 percent lower than the competition, according to Hitachi.

"The Ultrastar C10K600 is closely aligned with customer requirements for increased performance, improved server/storage density, greater power efficiency and lower total cost of ownership," said Brendan Collins, vice president of Product Marketing, Hitachi GST.

"We are proud to establish new power and performance benchmarks with our latest Ultrastar drives, while delivering to customers the proven quality and reliability they have come to expect from Hitachi."

The new Ultrastar C10K600 drive family offers optional Bulk Data Encryption for hard-drive-level data security. These self-encrypting models are designed to the Trusted Computing Group's Enterprise A Security Subsystem Class encryption specification and allow customers to reduce costs associated with drive retirement and extend drive life by enabling swift and secure repurposing of drives.

The Ultrastar C10K600 is now shipping to customers worldwide, and has already been qualified by select OEMs. Press information does not include pricing.