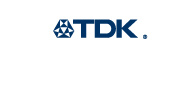 TDK
has shown off prototype 1TB optical discs at CEATEC in Japan. The company managed to create the 1-terabyte disc by cramming together 16 layers, each holding 32GB. TDK succeeded in forming 16 layers by developing a disc material with a high light transmittance.
"The material has already been used for part of a Blu-ray disc,"
the company said
.
"So, it does not have a problem of, for example, durability."
The disc uses the same numerical
aperture
as
Blu-ray
Disc (0.85), which TDK says means many existing technologies for the Blu-ray Disc format can be applied. It takes the same time to read one layer of the TDK disc as it does to read a Blu-ray layer.
There is one problem however, and it lies with the thickneess of the disc.
"According to the specifications of the Blu-ray Disc, the thickness of a recording layer has to be 100μm or less,"
TDK said.
"But the recording layer of the new disc is 260μm in thickness. And it causes the aberration of an optical lens."
If used, TDK expects it to be marketed for home-use recording, backup media and more.