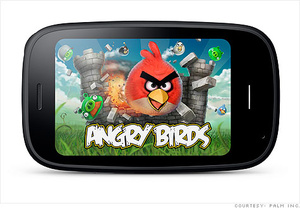 HP
, who acquired
Palm
earlier this year for $1.6 billion has finally announced
WebOS 2.0
, the second-coming of Palm's popular mobile operating system.
Furthermore, the company announced the launch of the
Palm Pre 2
, which will first hit France this week and then
Verizon
in the United States in "a few months."
HP says WebOS 2.0 is "the most significant update" to the mobile OS since its inception in June of last year.
One of few of the new features is improved multitasking thanks to "Stacks." Stacks keep all related items together.
"Exhibitions" lets you see a slideshow of Facebook photos or view your calender when docked on the optional Palm Touchstone Charging Dock.
Notably, WebOS 2.0
will support
a beta of
Adobe Flash 10.1
.
The Palm
Pre
2 looks very much like its predecessor except HP has turned the display to glass, added an improved 5MP camera and a 1GHz processor.