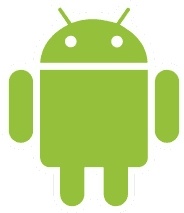 Phandroid
has posted a blurry pic this week of the
Nexus One
smartphone running
Google's
upcoming
Android 3.0 Gingerbread
, giving everyone an early look of the new features coming with the
firmware
update.
There are a number of cosmetic changes including the notification bar becoming a darker gray and the dialer and browser buttons becoming light green, the same color as the
Android
mascot.
Additionally, native voice and video calling will be made available through
Google Talk
, over both 3G and Wi-Fi.
The
YouTube
app will be completely re-done, as well, integrating it more into the OS.
Google Voice
will be updated to allow users to receive calls to your Google Voice number over Wi-Fi and cellular data.
For now those are the only confirmed aspects of the upcoming Android update, which many believe Google will use to unify the platform, moving away from the fragmentation issues that have so far plagued Android. Expect Gingerbread by the end of the year.