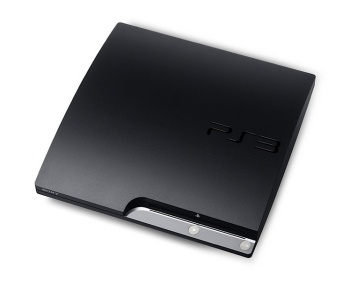 Hector Martin aka marcan42 has just posted to his blog the launch of
AsbestOS
, a way to run
Linux
on your jailbroken PS3 without OtherOS. Martin has been working on AsbestOS for over a month.
"Other OS" was disabled by
firmware
version 3.21, and the latest
Sony
firmware update is version 3.50. Therefore, only owners of "fat" PS3 consoles running firmwares 3.15 or under can still use the OtherOS feature of their console.
Users running firmware 3.41 or under can "jailbreak" their console using a USB Development Board or a number of items like the DualShock 3 controller, TI-84 calculators, an iPod or other media players.
Says Martin:
"AsbestOS (a mineral, and meaning "inextinguishable" in Greek) is a bootloader to run PS3 Linux without OtherOS. It runs using the USB GameOS exploit (on PS3 version 3.41) from any compatible device, and any reprogrammable devices currently running the PS3 exploit can be used as long as they have enough free internal or external storage (40kB or so) to hold the loader. It is general enough that it should be useful to boot Linux given any other GameOS exploit in the future.



Currently, it only supports netbooting a kernel and no initrd (mostly due to bootmem limitations). This is enough to run a Linux system booting from an NFS share or from USB storage media. Almost everything that works under OtherOS is working. As additional perks of running as GameOS, you also get access to a seventh SPE (needs a kernel patch to enable) and there is clearly full access to the RSX including 3D support, although we still need to learn a few details about how that works to be able to use it.

AsbestOS is a fully independent open source payload and does not contain any code from the original PSJailbreak payload or derivatives. It is licensed under the GPLv2. Compiling it does not require any SDK tools, and it includes a script to build a fully vanilla GNU toolchain for the PS3."
For more info, check here:
AsbestOS