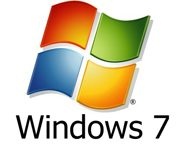 Microsoft
has said today that it has already sold 240 million
Windows 7
licenses, making it the fastest-selling operating system in the company's history.
Windows 7 went on sale last October.
The software giant noted that by the end of September, Windows 7 was running on 93 percent of new PCs, with the OS jumping to 17.1 percent global OS market share, surpassing
Vista
during the summer.
Windows XP still accounts for a majority 60 percent of the global market.
IW
notes that Microsoft has seen their bottom line grow significantly thanks to the strong success of the operating system, with the company seeing a 48 percent increase in net income year-on-year for the fiscal Q4 ended June 30th.