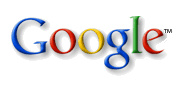 Google
has
said today
that they will begin testing their incredibly fast 1Gbps fiber high-speed broadband project in Stanford, California, whilst still evaluating applications sent in by other cities that want to test the network.
The company will start introducing the network early in 2011 to the Residential Subdivision at Stanford University, which happens to be just a few miles from Google's headquarters in Mountain View.

Google Product Manager James Kelly says the new implementation is a "beta" for the broader Google Fiber project.

At 1Gbps, the network is at least ten times faster than even the speediest of current home connections.

In February, Google announced that it was looking for a community in the U.S. with between 50,000 and 500,000 people to deploy the network, for free. 600 communities applied and one, Topeka, Kansas, even renamed itself "Google" for one month.

Google will introduce the winner by Christmas.