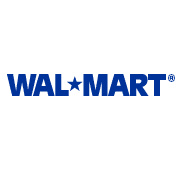 Wal-Mart
has said today that it will begin selling the
B&N Nook
at 2500 Super Centers and online starting on the 24th, greatly expanding the presence of the e-reader.
"The world's largest bookseller and the world's largest retailer are bringing e-reading to the masses,"
added William Lynch, Barnes & Noble's CEO.
B&N offers a $149 Wi-Fi-only version of the Nook and a $200 3G/Wi-Fi model. Wal-Mart will sell both.
The Nook is in direct competition with the
Amazon Kindle
and to a lesser extent, the
Apple iPad
. Wal-Mart just began selling all six models of the iPad in their stores.
"The Wal-Mart customer is a slightly different demographic than at Barnes & Noble,"
continues Lynch, via the
WSJ
.
"This gives us access to a customer who we think grows the base of Nook customers."
B&N offers the Nook through their own stores and Best Buy.