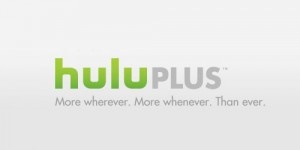 Peter Kafka of
AllThingsDigital
has reported today that
Hulu
is actively considering dropping the price of their
Hulu Plus
premium service to $4.95 per month from the current $9.95 per month.
Hulu Plus was created to give subscribers a chance to access more content, including back catalogs of popular shows they would normally watch on the free, ad-supported Hulu site.

Unfortunately for the broadcasters behind the service, Plus has not really taken off, with subscriber base staying very low.

Hulu Plus subscribers can watch the back catalogs of shows on the iPhone, iPad, Xbox 360, PS3, and a few Web-connected HDTVs. Then again, so can Netflix subscribers, who get access to 15,000 TV episodes and movies for $8.99 a month while still getting physical media rentals in the mail.

That being said, Hulu Plus is still in beta, so Hulu refused to comment on the story. NBCU, News Corp. and Disney own equal share in the venture.