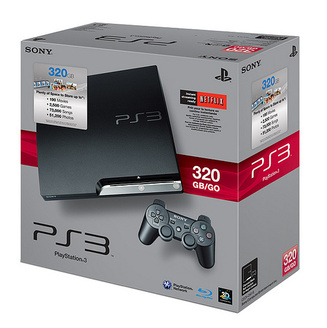 Sony
has
announced
today that they will be releasing a standalone 320GB
PlayStation 3
console soon, pricing the console at $350.
Additionally, the company is still selling the 320GB system bundled with PlayStation Move, the PS Eye and "Sports Champion" for $400.

Making the system intriguing is the fact that Sony sells their low-end 160GB model for $300, so upgrading may even be cheaper than buying a 160GB model and adding your own HDD (unless you already have one laying around).

For September, Sony saw 312,000 PlayStation 3 sales in the U.S., a steep 37 percent drop year-over-year, although in August 2009 the company dropped the price of the PS3, leading to extremely strong sales for the period.

Sony has also reported that they have shipped 1 million Move motion controllers in the Americas for the PlayStation 3 in just 30 days since launch. Sony Europe reported 1.5 million sales for the EU during the same time.