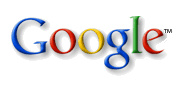 Following in the footsteps of other companies such as
Mozilla
,
Google
has announced today that it is offering a reward for users that find and report security flaws in their software and Websites.
Says
the company:
"We are announcing an experimental new vulnerability reward program that applies to Google Web properties. As well as enabling us to thank regular contributors in a new way, we hope our new program will attract new researchers and the types of reports that help make our users safer."
Depending on how critical the flaw is, the reward will range from $500 to $3100. If you decide to give the prize to charity, Google will double the donation.
The bugs can be found on Google, YouTube, Blogger, Orkut and others. Android and Picasa are exempt.
Google started a similar program in January for its
Chrome
browser which they say
"uncovered a wide range of great bugs...contributing to a more secure Chromium browser for millions of users."
Anyone who gets paid for the new program will also have their name featured on the credits page of the site.