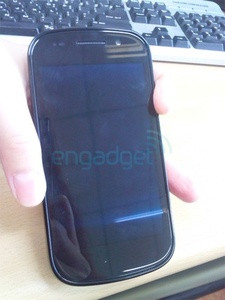 AndroidandMe
has put together a long article today, collecting all the info it could on the upcoming
Nexus S
"superphone," which will sell on
T-Mobile
, likely before the end of the year or in early January.
Apparently, the Nexus S might already in customer's hands had final prototypes not been scrapped at the last minute so
Samsung
could add a dual-core processor to the device.
Because the addition of a dual-core processor was last-minute,
Google
is still working on optimizing
Android 2.3 Gingerbread
to work with the processors.
The site says the pictures leaked to
Engadget
earlier this week were also leaked right from the source, an effort by Samsung to keep buzz going for the delayed device.
It is unclear what dual-core processor is in the device, but many are speculating it is the new Samsung Orion, which runs both cores at 1GHz.