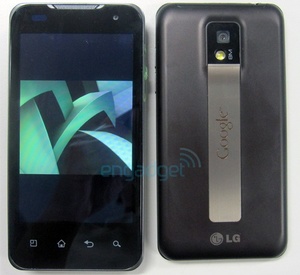 Engadget
has posted new pics of the upcoming
LG
'Star' smartphone, the new flagship in the company's
Android Optimus
line.
The device will run at least Android 2.2 out of the gate, and be the first smartphone to run on a powerful
Nvidia Tegra 2
processor.
Additionally it will feature an 8MP camera with
1080p
video recording, and a front-facing camera.
With a January release date planned, the smartphone will be the first to use a dual-core processor.
Furthermore, the site says it hears the Android will be "vanilla," with no extra interface layers.
Earlier in the day, LG said they sold 1 million Optimus smartphones around the world in just 40 days.