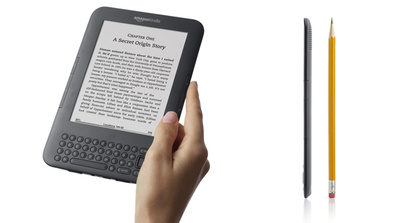 Amazon Kindle
owners can now "gift" their Kindle e-books, passing the digital copies over to friends or family.
"We are thrilled to make it easier than ever for our customers to give their favorite Kindle book to a friend or family member as a gift,
"
adds
Russ Grandinetti, Amazon Kindle VP.
Open the Kindle Store, find the book you want to gift, and hit the "Give as a Gift" option, which will send the e-book to your friend's e-mail address.
The option should help the Kindle close the gap on the feature, which the
Barnes & Noble Nook
and other competing e-readers have had for months.
While not dedicated, the popular
Apple iPad
tablet also offers a full e-book store.