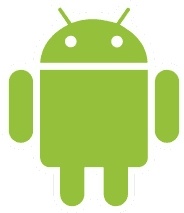 According to new data from
GfK
,
Android
has surpassed
Symbian
as the most popular smartphone OS in Asia.
Smartphone sales in Asia have grown 270 percent year-over-year to 4.7 million units.

In defining "Asia," GfK uses sales from Hong Kong, Macau, South Korea, Taiwan, Indonesia, Cambodia, Malaysia, Philippines, Singapore, Thailand and Vietnam.

"Our Q3 report shows that Android has recently overtaken Symbian as the most popular smartphone OS in the context of Asia as a whole, in both value and unit sales. However, it is interesting to note the difference in OS trends when we look at findings in North and Southeast Asia separately," says the research firm.

Globally, Android has jumped to second place, with over 26 percent share, behind Symbian at around 38 percent.